Oracle APEX (Application Express) is a low-code development platform that enables you to build web-based applications quickly and easily. If you want to create an Oracle APEX application, here are the steps you can follow:
1. Install Oracle Database and Oracle APEX. If you don't have Oracle Database and Oracle APEX already installed, you can download and install them from the Oracle website (https://www.oracle.com/database/technologies/apex-downloads.html).
2. Sign In to Oracle APEX using the credentials provided during the installation process (Workspace, Username and Password).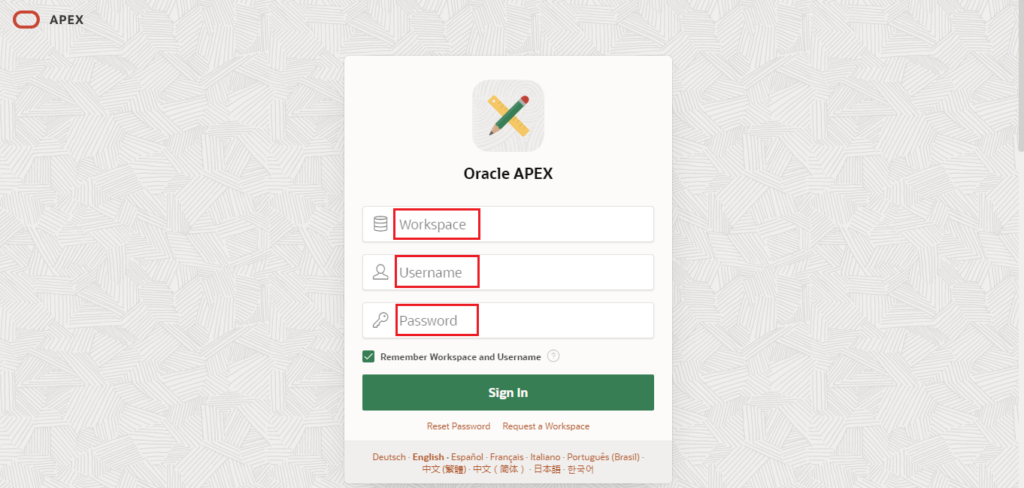 3. On the workspace home page, click the App Builder icon.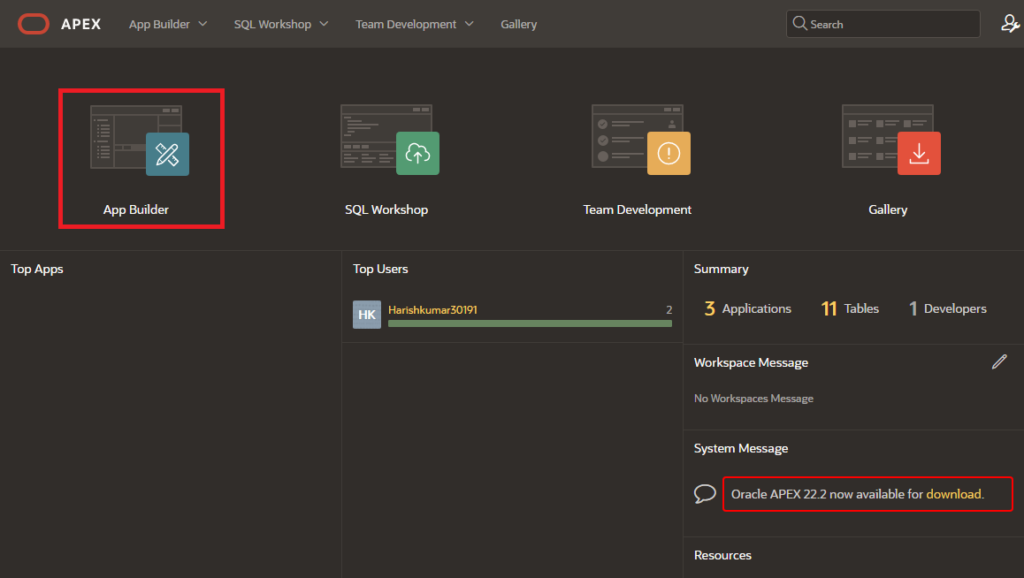 4. In the Oracle APEX development environment, click the "Create" button.

5. Select "New Application" from the list of options.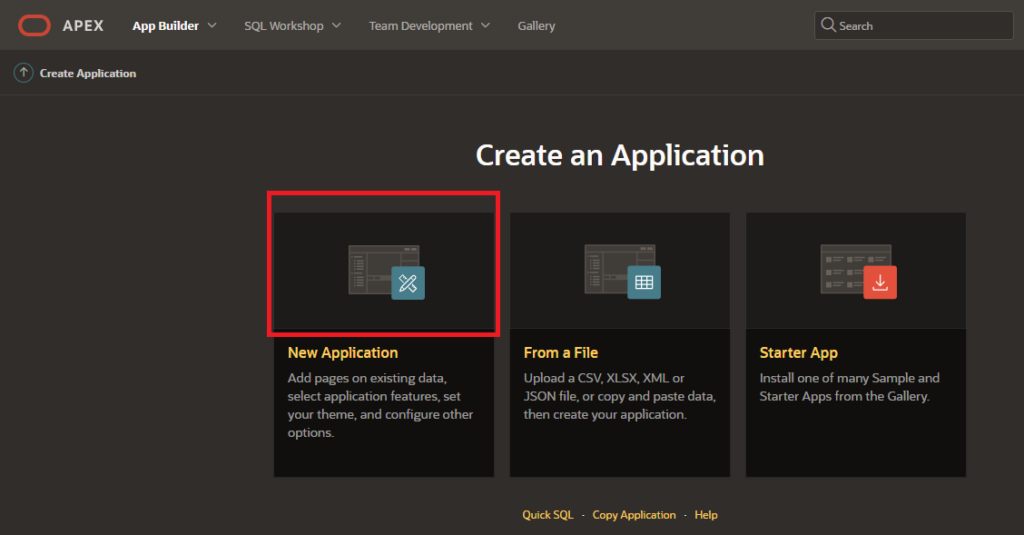 6. Enter your application Name and a short description for your application.
(Note. APEX application always have one home page and login page by default).
7. then Click on "Create Application" button.