To create a page in Oracle APEX, follow these steps:
1. Sign in to Oracle Application Express by entering the credentials (Workspace, Username, and Password).
2. On the workspace home page, click the App Builder icon.
3. Click on your Application Name in which you want to create a New Page.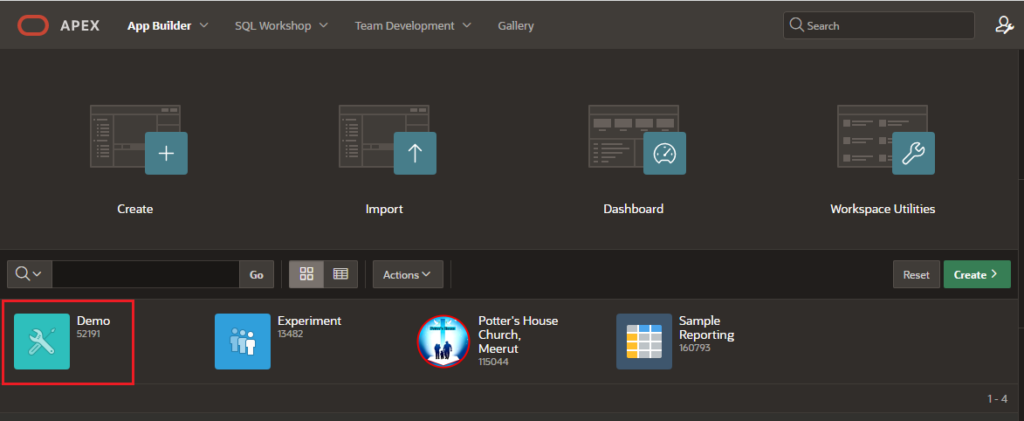 4. Click on "Create Page" button.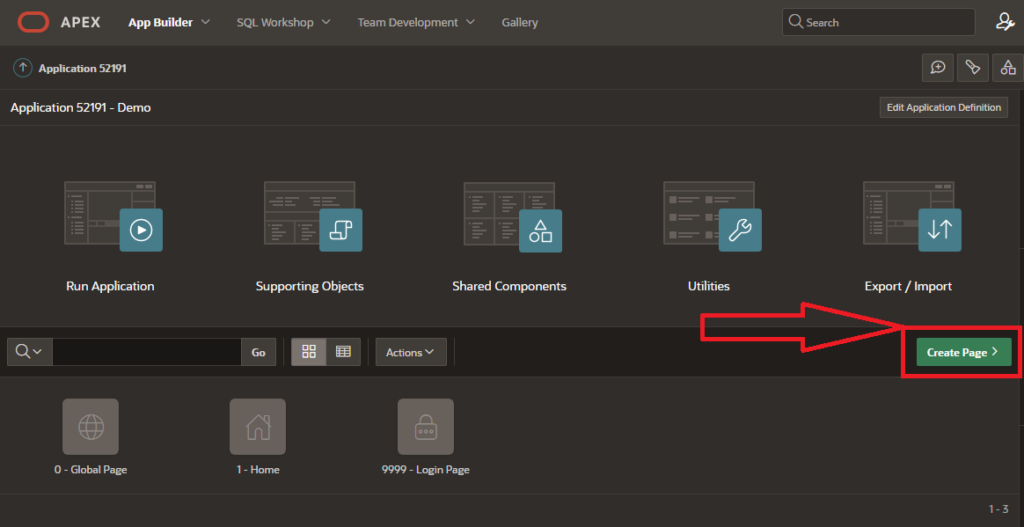 5. Select Component tab and Select a template for your page, or choose "Blank Page" if you don't want to use a template.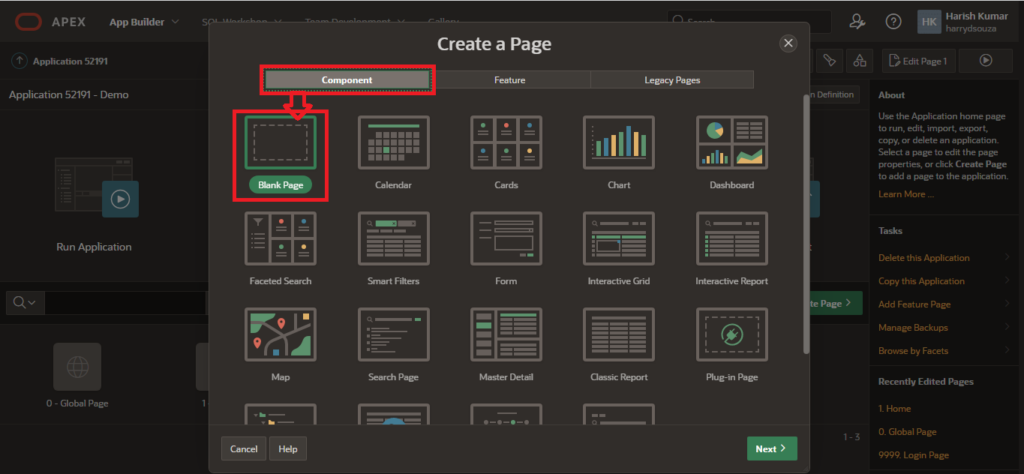 6. Enter All Mandatory Details. (Name and Short description for your page.)
– Then Select Page Mode.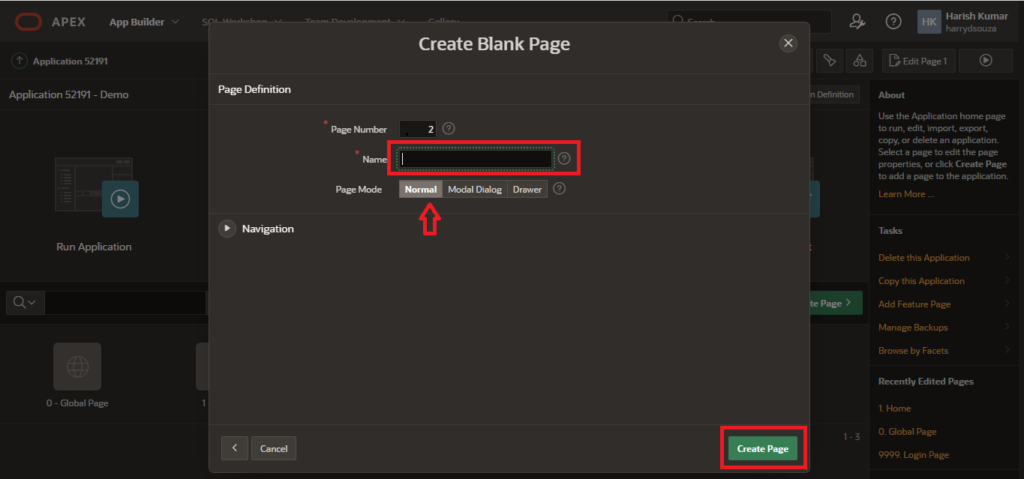 7. If you want to create Breadcrumb and Use Navigation then Click on Navigation Collapsible Region.
– Enter all details.
(Like Breadcrumb Parents Entry, Navigation Preference and Parents Navigation Menu Entry).
– Then Finally click on Create Page Button.