Render Apex Region to Navigation Menu in Oracle APEX version 1.0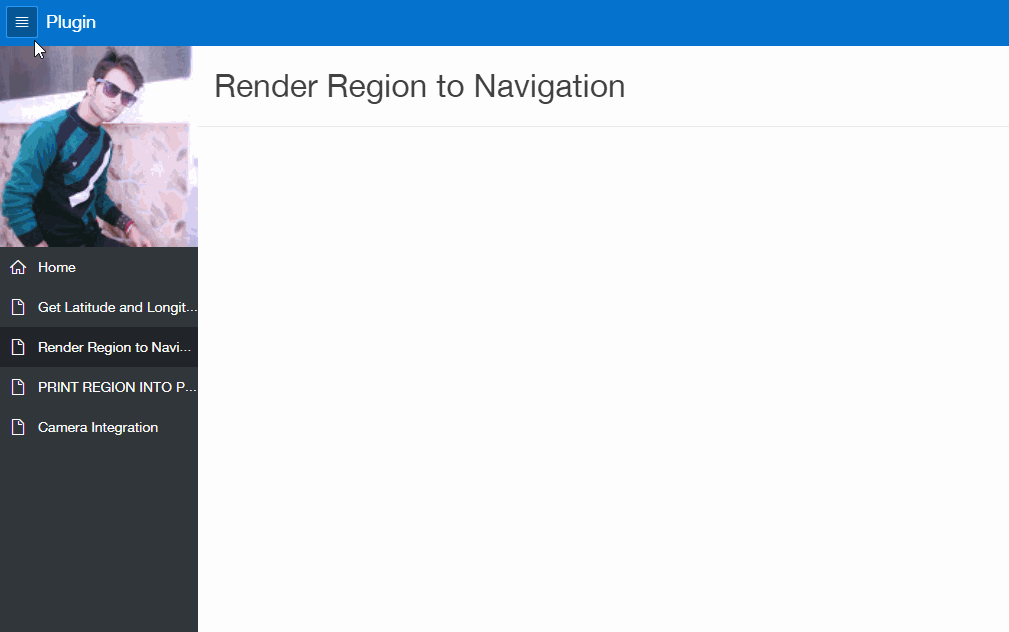 This Plugin will render or move the apex region to the navigation menu, for that first create a region then create dynamic action on page load and Choose that region on the affected element. You Must have to choose region template Blank with attributes.
Steps
Install this plugin into your application.
Create a page region in your application.
Upload Static image from your local system.
Create Dynamic action on load.
Add true action.
Select region in Affected Elements.
Use this syntax in your region or Instead of this URL "#APP_IMAGES#IMG_20160125_051904.jpg" you can use your uploaded image URL.
<img src="https://lh3.googleusercontent.com/a-/AOh14Gi4znJms1jRH-dCc6K58W7orHsahgqExVUiKHUKTw=s96-cc-rg" class="side_image" >


<img src="#APP_IMAGES#IMG_20160125_051904.jpg" class="side_image" >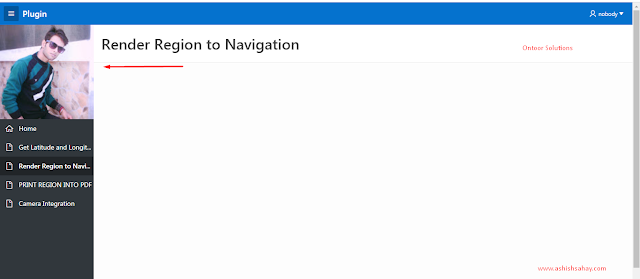 Source:
You might Like: