APEX Font Toggler (AFT) Plugin.
APEX Font Toggler (AFT) plugin allow users to increase or decrease application font size at their convenience and this plugin is free for use under MIT license.
How to use?
Steps:
Install this plugin into your application.
Create a page region, template as blank with attribute.
Create a dynamic action on Page Load.
Create true dynamic action.
Choose a region in affected element.
Save and Run.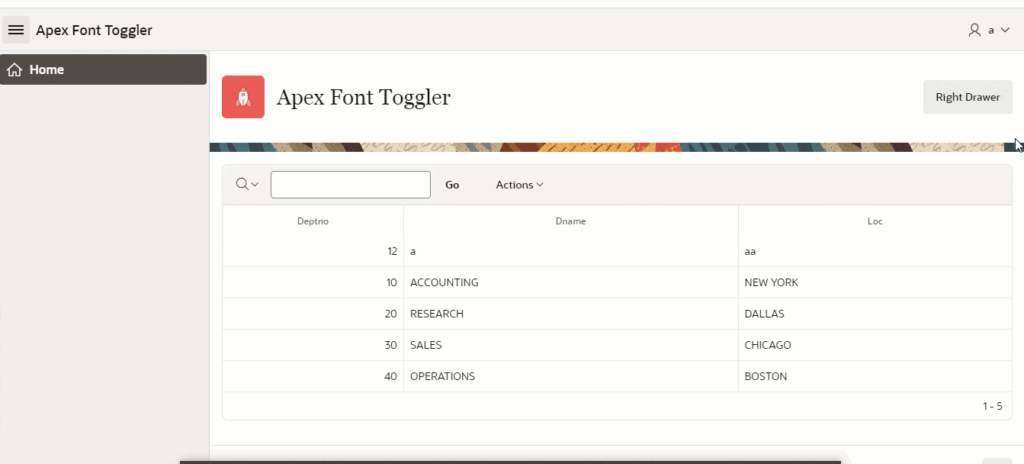 Plugin Type : Dynamic Action
DB versions : 12.1.0.1,19.0.0
APEX versions : 21.2.0